falling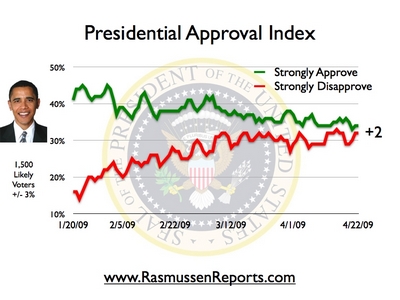 34%-32%
strongly approve of Obama and overall,
54%
somewhat approve of Obama. What happened to that 60% approval rating, huh? And the Generic Congressional Ballot is
even
. Again. None of this surprises.
I am surprised that
72%
of Americans believe that they can improve the environment by personal action.
When did we become such a nation of idiots
? This is so frustrating.